Archery in Yorkshire
The purpose of the Yorkshire Archery Association is to promote and support the sport of archery in Yorkshire.
The YAA is the county affiliation body for clubs in Yorkshire.
The YAA represents Yorkshire's archers at the regional and national levels.
The YAA is affiliated to the Northern Counties Archery Society and Archery GB (the Grand National Archery Society).
The YAA has the largest number of affiliated clubs of any English county organisation.
The YAA organises several tournaments each year including the indoor and outdoor county championships.
The YAA selects and manages the Yorkshire county teams.
The YAA maintains records of the highest scores achieved in the various disciplines of archery practised in the county.
The YAA presents awards in recognition of service to archers and clubs in Yorkshire.
Welcome!
Welcome to the website of the Yorkshire Archery Association.


Latest news


The Yorkshire Sword


Notifications of updates


YAA events


This site



Follow us on Facebook
Nominations are now being invited for the award of the Yorkshire Sword.

The Yorkshire Sword is awarded annually to the YAA-affiliated archer who, in the opinion of the Clubs and Committee Members of the Association, has made the greatest service to archery in Yorkshire in the course of a specific year - 2019 in this case.

Please consider making a nomination for service performed during 2019.

All nominations must include a citation and must be received in writing by the County Secretary no later than the 31st of December 2019.

Yorkshire Sword 2019 nomination form (Word document)
---
Arrowhawks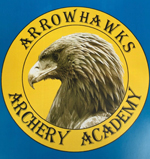 Arrowhawks Archery Academy has been launched to provide national talent development and academy programmes to Yorkshire
Danage timing equipment
The YAA's new Danage timing system is available for use by YAA clubs: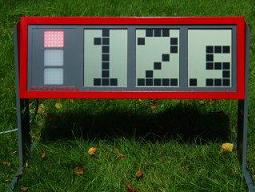 Want to be alerted when a news item appears on this site or a significant change is made? Send an email to yaa@phoenixbowmen.co.uk with the subject line "Subscribe". Once we've confirmed that you want to receive emails from us, we'll add you to the mailing list of people to notify. Your email address will ONLY be used for this purpose and no other.
If you have any suggestions for the site or would like it to feature details of your club or event, please contact the webmaster.
8 December 2020: Barnsley Archery Club have issued the results of their September shoots:


Barnsley AC Albion, Windsors and Longbow 2019 results


Barnsley AC WRS Double WA720 2019 results
6 December 2020: Archers of Bridlington and Burton Agnes will hold their ABBA Dabba Doo shoot on the 14th of March:


ABBA 9th ABBA Dabba Do Longbow Shoot
Chantry Bowmen have published the results of the Audrey Lawrence Double Worcester:


Chantry Bowmen Double Worcester 2019 results
1 December 2019: Sheila Hudson has won the Ladies Longbow gold at the National Indoor Championships:


Sheila retains national indoor title
Arrowhawks Academy archers have achieved great successes at this weekend's Junior National Indoor Championships:


Successes for Arrowhawks Archery Academy archers at JNIC
30 November 2019: Rosie Elliott and Will Thompson have done well at todays's Junior National Indoor Championships:


Great performances at JNIC 2019
St George's AC has rescheduled the Bill Spencer Open Western to the 14th of June:


St George's Archery Club Bill Spencer Open Western
Archers of East Riding will hold their Clout Weekend on the 23rd and 24th of May:


Archers of East Riding 11th Double Clout Weekend
York Archers Society have issued the results of their Double Portsmouth:


York Archers Society Double Portsmouth 2019 results
Chantry Bowmen have published the results of the D&DAA Indoor Championships:


Chantry Bowmen (formerly D&DAA) Indoor Championships 2019 results
24 November 2019: The YAA Indoor Championships will be held in Wakefield on the 8th of March:


YAA Annual County Indoor Championships & Open Meeting 2020
21 November 2019: A right-handed Timber Creek Viper II flatbow has been added to the Small ads page:


Timber Creek Viper II flatbow (RH)
17 November 2019: Wharfe Valley Archers will hold a two-day WA field shoot, incorporating the English FIeld Championships, on the 20th and 21st of June:


Wharfe Valley Archers Midsummer Field Shoot
16 November 2019: The county records have been updated with 101 new achievements:


New YAA records
14 November 2019: Savile Bowmen will hold their Double Portsmouth on the 2nd of February:


Savile Bowmen 28th Indoor Tournament
11 November 2019: The NCAS will be running its Junior Postal League this winter:


NCAS Junior Postal League 2019-20
6 November 2019: Archers of Bridlington and Burton Agnes have issued the results of Sunday's indoor tournament:


ABBA Indoor Tournament 2019 results
4 November 2019: The YAA will be running its Juniors Indoor Postal League this winter:


YAA Juniors Indoor Postal League 2019-2020
A Hoyt Matrix riser, an SF Premium riser and several other items of recurve equipment have been added to the Small ads page:


Hoyt Matrix (RH), SF Premium (RH) and other recurve gear
White Rose Archers will hold their Crazy National on the 21st of March:


White Rose Archers Crazy National
Pennine Archers have published the results of their Hallowe'en Zombie shoot:


Pennine Archers Hallowe'en Zombie Shoot 2019 results
30 October 2019: Bronte Archers have issued the entry forms for their two-day shoots:


Bronte Archers Spring Weekend Tournaments (9th & 10th May)


Bronte Archers NCAS WRS Double WA1440 (11th & 12th July)
28 October 2019: Paul Dean has become Yorkshire's latest County Judge:


Paul Dean - County Judge
The results of the Joyce Kiddy Memorial Shoot, incorporating the YAA Field Championships, have been published:


Dearne Valley Joyce Kiddy Memorial Shoot incorporating YAA Field Championships 2019 results
23 October 2019: Nominations are invited for the Yorkshire Sword, which will be presented to the YAA-affiliated archer who is considered to have performed the greatest service to archery in Yorkshire in 2019:


The Yorkshire Sword
Chantry Bowmen have issued the results of their Great Western:


Chantry Bowmen Great Western Tournament 2019 awards


Chantry Bowmen Great Western Tournament 2019 results
17 October 2019: York Archers Society will hold their Double Worcester shoot on the 29th of December:


York Archers Society Double Worcester
York Archers Society will hold their Yorkshire Combined shoot on the 23rd of February:


York Archers Society Yorkshire Combined Tournament
14 October 2019: York Archers Society have published the results of their October Clout:


York Archers Society October Clout 2019 results