Archery in Yorkshire
The purpose of the Yorkshire Archery Association is to promote and support the sport of archery in Yorkshire.
The YAA is the county affiliation body for clubs in Yorkshire.
The YAA represents Yorkshire's archers at the regional and national levels.
The YAA is affiliated to the Northern Counties Archery Society and Archery GB (the Grand National Archery Society).
The YAA has the largest number of affiliated clubs of any English county organisation.
The YAA organises several tournaments each year including the indoor and outdoor county championships.
The YAA selects and manages the Yorkshire county teams.
The YAA maintains records of the highest scores achieved in the various disciplines of archery practised in the county.
The YAA presents awards in recognition of service to archers and clubs in Yorkshire.
Welcome!
Welcome to the website of the Yorkshire Archery Association.


Latest news


AGM 2021


COVID-19 suspension of archery activities


Notifications of updates


YAA events


This site



Follow us on Facebook
The YAA Annual General Meeting 2021 will be held online on the 13th of March:


71st AGM of the YAA
In response to HM Government advice regarding the COVID-19 pandemic, archery has undergone a lengthy suspension of activities. Archery GB has now issued guidance on a phased return to shooting. Phase 1 covers club-level activities only.

Most tournaments in Yorkshire in the next few months have been cancelled or postponed. Please assume all tournaments are off unless the organiser confirms that an event is still on.
Arrowhawks
Please note: all Arrowhawks activities are suspended until further notice.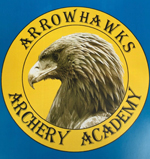 Arrowhawks Archery Academy has been launched to provide national talent development and academy programmes to Yorkshire
Danage timing equipment
The YAA's new Danage timing system is available for use by YAA clubs: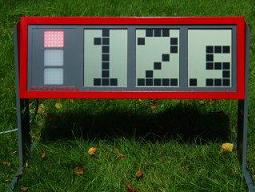 Want to be alerted when a news item appears on this site or a significant change is made? Send an email to

yaa@phoenixbowmen.co.uk with the subject line "Subscribe". Once we've confirmed that you want to receive emails from us, we'll add you to the mailing list of people to notify. Your email address will ONLY be used for this purpose and no other.
YAA Annual General Meeting
6 March 2021
YAA Indoor Championships
Cancelled for 2021
YAA Clout Weekend
TBA
Lez Newsome Memorial Metric Day
(Single WA1440 Star and Metrics)
TBA
YAA Senior & Junior Championships
TBA
YAA WA1440
TBA
Double WA720/WA50
TBA
Grand Northern Archery Meeting
TBA
YAA Longbow Championships
TBA
5 Counties Juniors Match
TBA
5 Counties Seniors Match
TBA
YAA Field Championships
TBA
If you have any suggestions for the site or would like it to feature details of your club or event, please contact the

webmaster.
4 March 2021: Valley Bowmen have been awarded £50,000 to support their return to play:


Valley Bowmen awarded £50,000 to support return to play
Valley Bowmen ask local archers to support their planning application for an indoor range:


Valley Bowmen ask local archers for planning support
28 February 2021: Archery GB has released details of the new entry grade of Session Coach:


Session Coach - new entry-level coach qualification
14 February 2021: YAA Coaching is gauging interest in an online Level 1 Coach training course:


Online Level 1 Coach training course
Ken Ward of ABBA has passed away:


Ken Ward passing
8 February 2021: The 71st Annual General Meeting of the YAA will be held on the 13th of March:


71st AGM of the YAA
2 February 2021: Viv Oxley's funeral will be live-streamed on the 16th of February:


Viv Oxley's funeral details
Dearne Valley AC have cancelled their Easter field shoot:


Dearne Valley Easter Field shoot cancelled
18 January 2021: The NCAS are supporting a plan to help rebuild our sport through a coach-led initiative:


NCAS support for rebuilding the sport through coaching
Wharfe Valley Archers will hold their Midsummer Field Shoot on the 19th and 20th of June:


Wharfe Valley Archers MIdsummer Field Shoot
15 January 2021: Viv Oxley has passed away:


Viv Oxley
1 January 2021: The Yorkshire Indoor Championships for 2021 is cancelled, but a virtual indoor competition may be held on the weekend of the 13th and 14th of March:


YAA Indoor cancelled but possible virtual tournament
31 October 2020: The ABBA Dabba Do shoot will not be taking place in 2021:


ABBA Dabba Do shoot 2021
11 October 2020: The YAA will be running its Juniors Indoor Postal League this winter:


YAA Juniors Indoor Postal League 2020-2021
19 September 2020: Izzy and Adam Carpenter have won bronze and gold at today's finals of the National Tour:


Gold for Adam, bronze for Izzy
The Selby League will be running over the winter, offering virtual team competitions based on Portsmouth and Frostbite rounds:


Selby Winter League 2020-21
The results of the NCAS Virtual Target Competition 2020 have been published:


NCAS Virtual Competition 2020 results
15 September 2020: The NCAS will be running a webinar for NCAS coaches on running beginners courses during Covid-19:


NCAS Webinar, 30th September 2020
30 August 2020: Archery GB has published an article on restarting indoor archery safely, featuring our very own Pennine Archers:


Restarting indoor archery
26 August 2020: A fundraiser for the BHF has been set up in memory of Bev DeToeuf:


Bev DeToeuf memorial fund raiser
The Northern Counties Archery Society is running the Virtual NCAS Target Competition 2020 on the 5th and 6th of September 2020:


NCAS Virtual Competition 5th & 6th Sept 2020
23 August 2020: The YAA has issued guidance on fulfilling the 2020-21 affiliations returns:


YAA and NCAS affiliation fees and process 2020-2021
16 August 2020: Bev DeToeuf has passed away:


Bev DeToeuf
12 August 2020: Arrowhawks Archery Academy have set up an online virtual tournament for archers participating in Arrowhawks and the National Talent Development Programme North:


Virtual Tournament for Arrowhawks and NTDP North archers
6 August 2020: Blackridge Archery of Driffield has reopened its indoor range, which is available for bookings:


Blackridge Archery reopening indoor archery
23 July 2020: Aardvark Archery has very generously donated 20 target stands to the YAA:


Donation of target stands by Aardvark Archery to YAA
17 July 2020: A Hoyt Eclipse recurve bow plus arrows and accessories has been added to the Small Ads page:


Hoyt Eclipse (RH) plus accessories
10 July 2020: Archery GB has issued an update on plans to return to competitive archery:


Archery GB: Return to competition
29 June 2020: The YAA is making 25 target stands, suitable for straw bosses, available to clubs:


YAA target stands available to clubs
23 May 2020: Estelle Edwick, formerly of Bronte Archers, has passed away:


Estelle Edwick
15 May 2020: Archery GB has provided guidelines for archery in England to begin its emergence from lockdown:


Archery GB: Archery GB updates on COVID-19