Archery in Yorkshire
The purpose of the Yorkshire Archery Association is to promote and support the sport of archery in Yorkshire.
The YAA is the county affiliation body for clubs in Yorkshire.
The YAA represents Yorkshire's archers at the regional and national levels.
The YAA is affiliated to the Northern Counties Archery Society and Archery GB (the Grand National Archery Society).
The YAA has the largest number of affiliated clubs of any English county organisation.
The YAA organises several tournaments each year including the indoor and outdoor county championships.
The YAA selects and manages the Yorkshire county teams.
The YAA maintains records of the highest scores achieved in the various disciplines of archery practised in the county.
The YAA presents awards in recognition of service to archers and clubs in Yorkshire.
Welcome!
Welcome to the website of the Yorkshire Archery Association.


Latest news


COVID-19 effect on archery activities


Notifications of updates


YAA events


This site



Follow us on Facebook
Archery is tentatively crawling out of the bunker. Club sessions are resuming and some tournaments have been arranged, all with appropriate physical distancing measures. There is an ongoing risk of local, regional and national restrictions coming into force and affecting archery activities. Please check with tournament organisers before travelling.
Arrowhawks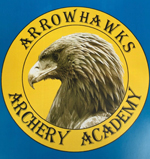 Arrowhawks Archery Academy has been launched to provide national talent development and academy programmes to Yorkshire
Danage timing equipment
The YAA's new Danage timing system is available for use by YAA clubs: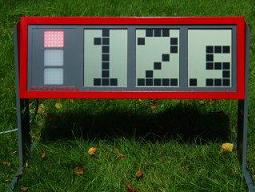 Want to be alerted when a news item appears on this site or a significant change is made? Send an email to

yaa@phoenixbowmen.co.uk with the subject line "Subscribe". Once we've confirmed that you want to receive emails from us, we'll add you to the mailing list of people to notify. Your email address will ONLY be used for this purpose and no other.
YAA Annual General Meeting
6 March 2021
YAA Indoor Championships
Cancelled for 2021
Lez Newsome Memorial Metric Day
(Single WA1440 Star and Metrics)
3 July 2021
2021 results
YAA Senior & Junior Championships
4 July 2021
2021 results
YAA WA1440
Cancelled for 2021
Double WA720/WA50
Cancelled for 2021
Grand Northern Archery Meeting
24th & 25th July 2021
2021 results
YAA Longbow Championships
7th August 2021
2021 entry form
YAA Clout Championships
26 September 2021
2021 entry form
5 Counties Juniors Match
TBA
5 Counties Seniors Match
TBA
YAA Field Championships
24 October 2021
2021 details
If you have any suggestions for the site or would like it to feature details of your club or event, please contact the

webmaster.
27 July 2021: The results of the Grand Northern Archery Meeting have been issued:


Grand Northern Archery Meeting 2021 results
22 July 2021: The DVAC Joyce Kiddy Memorial Field Weekend, incorporating the YAA Field Championships, will be held on the 23rd and 24th of October:


Dearne Valley AC Joyce Kiddy Memorial Field Weekend incorporating the YAA Field Championships
The Bridlington Indoor will not be held this year:


ABBA Bridlington Indoor cancelled
21 July 2021: The Tassel Award Scheme 1st National Clout Championships will be held in York on the 17th of October:


The Tassel Award Scheme 1st National Championships
The Bowmen of Adel will hold their End of Season Open on the 5th of September:


Adel End of Season Open 2021
The Bowmen of Wharfedale Longbow Shoot will be hosted by Adel on the 12th of September:


Bowmen of Wharfedale Longbow Shoot 2021
19 July 2021: The target list, plus guidance, for the Grand Northern Archery Meeting has been published:


GNAM 2021 guidance and target list (PDF)
Joe Fairburn has been selected for the GB Field Archery team:


Joe selected for GB European Field Champs team
14 July 2021: The National Clout Championships will be held in York on the 16th of October:


The National Clout Championships 2021
Sarah Monteith has won the British 3D Field Archery Championships:


Sarah Monteith wins British 3D Championships
Yorkshire archers did well at stage 2 of the National Tour:


National Tour achievements
9 July 2021: The results of the Lez Newsome Memorial shoot and the YAA Championships have been published:


The Lez Newsome Memorial Metric Day 2021 results (PDF)


YAA Annual County Championship and Open 2021 results (PDF)
6 July 2021: Gwen Smith has been awarded the Yorkshire Sword:


Gwen Smith awarded the Yorkshire Sword
Bronte Archers invite Yorkshire clubs to compete for the Inter Club 2021 title on the 15th of August:


Bronte Archers Yorkshire Inter Club Tournament
1 July 2021: The Chantry Crecy shoot has been cancelled:


Chantry Crecy cancelled
29 June 2021: NFP Archery will be running a Session Coach (Level 1) training course aimed at university archery clubs in September and October:


Session Coach (Level 1) course at NFP Archery
25 June 2021: The YAA Clout Championships will be held on the 26th of September:


YAA Clout Weekend 2021
Arrowhawks Archery Academy are back in action, and ready to help Yorkshire's archers achieve their best:


Arrowhawks Archery Academy
Arrowhawks Archery Academy have announced the dates and venues of their summer sessions:


Arrowhawks Archery Academy - session dates
Panda Bowmen will be running a beginners course on Saturday mornings in July and August:


Beginners courses - Panda Bowmen
10 June 2021: White Rose Archers are planning to have a shoot on the 2nd of October, replacing the cancelled March 2020 shoot:


White Rose October shoot
York Archers Society will hold their World Record Status Double WA Weekend on the 28th and 29th of August:


York Archers Society WRS WA Weekend
6 June 2021: The YAA is looking for a club to host next year's Field Championships:


2022 Yorkshire Field Archery Championships
28 May 2021: Geoff Taylor of Phoenix Bowmen has passed away:


Geoff Taylor
Bronte Archers regret to announce the cancellation of this year's Bronte Double WA Weekend:


Bronte Double WA Weekend postponed
The Chantry American will be held on the glorious 14th of August:


Chantry Bowmen of Rotherham American/Rotherham/Phoenix
30 April 2021: Valley Bowmen of Huddersfield have received planning permission to build their new indoor shooting range:


Valley Bowmen get permission to build new indoor shooting range
18 April 2021: Phyl Abbot of the Bowmen of Adel has passed away:


Phyl Abbot