Archery in Yorkshire
The purpose of the Yorkshire Archery Association is to promote and support the sport of archery in Yorkshire.
The YAA is the county affiliation body for clubs in Yorkshire.
The YAA represents Yorkshire's archers at the regional and national levels.
The YAA is affiliated to the Northern Counties Archery Society and Archery GB (the Grand National Archery Society).
The YAA has the largest number of affiliated clubs of any English county organisation.
The YAA organises several tournaments each year including the indoor and outdoor county championships.
The YAA selects and manages the Yorkshire county teams.
The YAA maintains records of the highest scores achieved in the various disciplines of archery practised in the county.
The YAA presents awards in recognition of service to archers and clubs in Yorkshire.
Welcome!
Welcome to the website of the Yorkshire Archery Association.


Latest news


Affiliations 2021-2022


Notifications of updates


YAA events


This site



Follow us on Facebook

YAA and NCAS affiliation fees and process 2021-2022


YAA and NCAS affiliation status of clubs 2021-2022
Arrowhawks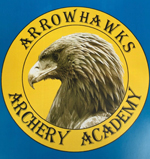 Arrowhawks Archery Academy has been launched to provide national talent development and academy programmes to Yorkshire
Danage timing equipment
The YAA's new Danage timing system is available for use by YAA clubs: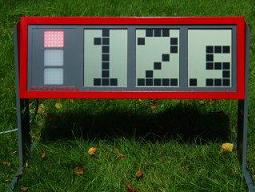 Want to be alerted when a news item appears on this site or a significant change is made? Send an email to

yaa@phoenixbowmen.co.uk with the subject line "Subscribe". We'll add you to the mailing list of people to notify. Your email address will ONLY be used for this purpose and no other.
If you have any suggestions for the site or would like it to feature details of your club or event, please contact the

webmaster.
25 May 2022: York Archers Society will hold their October Clout on the 8th of October:


York Archers Society October Clout Tournament
19 May 2022: Selby Archery Club have issued the results of their Open Westerns:


Selby Archery Club Open Westerns 2022 results
12 May 2022: NFP Archery and Pennine Archers have arranged three coach training courses:


Coach training courses at NFP Archery
9 May 2022: Phoenix Bowmen have published the results of Sunday's Novice shoot:


Phoenix Bowmen Open Novice Competition 2022 results
9 May 2022: The Summer 2022 edition of the YAA newsletter is now online:


YAA newsletter, summer 2022
Chantry Bowmen have issued the results of Sunday's Longbow shoot:


Chantry Bowmen of Rotherham Longbow Tournament 2022 results
Congratulations to Les Wild of Wakefield Archers, who achieved a three-gold end at 60 yards.
8 May 2022: The Bowmen of Walker, Newcastle, will be holding a shoot in memory of the late Dave Harrison:


The David Harrison Memorial Shoot (Newcastle)
4 May 2022: Thirsk Bowmen will be holding a Flight Archery workshop on the 7th of May - the information has been updated:


Thirsk Bowmen flight workshop
27 April 2022: Thirsk Bowmen have published the results of their WA Weekend:


Thirsk Bowmen Annual WA 720 + H2H 2022 results
26 April 2022: Bronte Archers will hold the 3rd Yorkshire Inter Club Tournament on the 14th of August:


Bronte Archers Yorkshire Inter Club Tournament
24 April 2022: White Rose Archers will hold their Autumn Longbow shoot on the 1st of October:


White Rose Archers 26th Autumn Longbow Shoot
21 April 2022: The results of the YAA Clout Weekend have been issued:


YAA Senior & Junior Metric Clout Championships 2022 results


YAA Senior & Junior AGB Clout Championships 2022 results
17 April 2022: The March results and final standings of the YAA Junior Postal League have been published:


Yorkshire Junior Indoor Postal League - March results and final standings
15 April 2022: The YAA Longbow Championships will be held in Rotherham on the 6th of August:


YAA 35th Longbow Championships and Open Meeting
The National Clout Championships will be held in York on the 15th of October:


The National Clout Championships 2022
The Tassel Award Scheme 2nd National Clout Championships will be held in York on the 16th of October:


The Tassel Award Scheme 2nd National Championships
Chantry Bowmen of Rotherham will hold their American on the 13th of August:


Chantry Bowmen of Rotherham American/Rotherham/Phoenix
12 April 2022: The selection criteria for the YAA teams 2022 have been published:


Inter-Counties and NCTT Selection 2022
The Northern Counties Clout Weekend will be held in York on the 3rd and 4th of September:


NCAS Clout Weekend
11 April 2022: York Archers Society will hold their metric weekend on the 27th and 28th of August:


York AS WRS WA1440 and Metric rounds Weekend 2022
York Archers Society have published the results of their Spring Clout:


York Archers Society 2022 Spring Clout results
7 April 2022: Abbeydale Archers have issued the results of Saturday's Grand National Tournament:


Abbeydale Archers Grand National Tournaments 2022 results
29 March 2022: The dates of the County Teams events have been announced:


County teams shoots 2022
Archers of Bridlington and Burton Agnes have received a substantial National Lottery/Sport England grant to support their junior members:


ABBA receive Sport England grant
26 March 2022: Owing to multiple double bookings, the National and Northern Counties Flight Championships have been rescheduled to the 11th of September:


Flight shoots postponed and combined
24 March 2022: Phoenix Bowmen of Halifax will hold a novices competition on the 7th of May:


Phoenix Bowmen Novice Competition 2022
18 March 2022: The YAA Indoor Championships are back on, and will be held in Wakefield on the 30th of October:


YAA Annual County Indoor Championships & Open Meeting 2022
13 March 2022: The results of Saturday's ABBA Dabba Doo have been published:


Archers of Bridlington and Burton Agnes ABBA Dabba Doo Longbow Western 2022 results
Morecambe Bay Archers will be holding their Sunburn Summer Postal League again this year:


Morecambe Bay Archers Summer Postal Competition
5 March 2022: The British Transplant Games 2022 will be held in Leeds. We ask for volunteers, sponsors and equipment, please:


British Transplant Games 2022, Leeds - help needed
The Northern Counties Indoor Championships will be held in Preston on the 20th of November:


Northern Counties Regional Indoor Championships
19 February 2022: Valley Bowmen will hold a grand opening of their new indoor range on the 5th of June:


Valley Bowmen to Celebrate the Opening of their new Indoor Shooting Range